Drive Safe With VIS Inspections
The ultimate goal of all transport managers is to keep the fleet Efficient, Reliable, Safe and on the Road. Achieving this goal is now much simpler and less expensive thanks to the VIS-check advanced diagnostic center installed at McFarland Spring.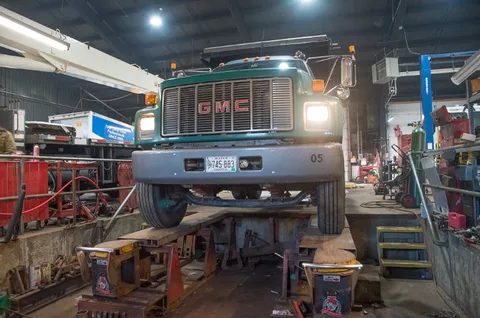 VIS-Check Systems Evaluation The Following
Brake Efficiency
Brake Response Components
Steering Components
Suspension Components
Drive Line Components
Wheel Alignment
Pinpointing Vehicle Problems
The VIS-check is a heavy vehicle diagnostic system that enables our workshop team to identify vehicle problems before any service work starts. This improves the response time of our mechanics and managers which gives them an insight into the exact service work and parts required to correct vehicle problems.
Improving Workshop Efficiency By Rapidly Identifying Vehicle Faults Such As:
Kingpin and Shackle Wear
High Rolling Resistance Which Can Increase Fuel Usage Up To 2.5%
Out-of-Round Drums
Sticking Valves
Excessive Threshold Pressure
Poor or Incorrect Timing
Glazed Brake Linings
Malfunctioning Spring Brakes
Loose Wheel Bearings
Worn Engine and Transmission Mounts
Worn Universal Joints